Fitting a digital readout
There are no graduated index dials on the cross slide or the topslide so all of the turning will have to be completed with constant measuring of the turned work.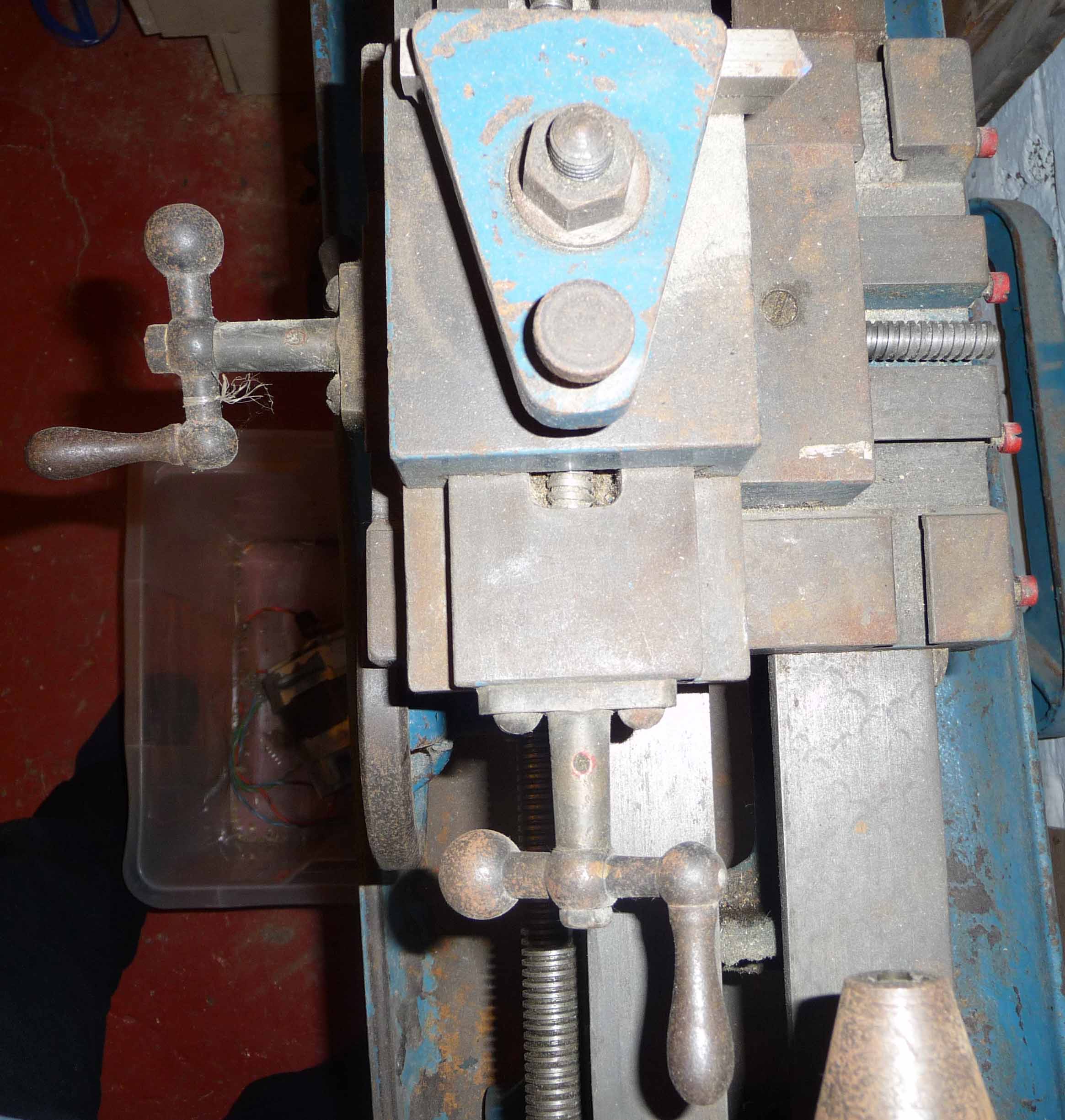 My initial solution to this problem was to see if I could find or make graduated collars for the cross slide handles. Whilst I was looking through the catalogue of Arc Euro Trade, I noticed some cheap dgital calipers which looked as though they could be adapted to provide a digital readout of slide position. The calipers have the advantage of being able to provide either metric or imperial measurement with a clear display, they are also cheap!
The digital display is not likely to end up in a convenient place or orientation so I need a remote readout. The digital calipers have a serial data output and I know about electronics so I can easily build a circuit with an LCD display to show the position of the cross-slide and top slide. The problem now was to find the protocol used to transmit the data from the calipers. I found some information on Petar Smolders' site, Wilke-technology's site and Shumatech's site. However, the most concise information about the data protocol of the calipers on the YADRO website.